In a major disaster, your cell phone may not work due to overwhelmed cell service or damaged cell towers. But for most of the disaster situations, we are likely to see in our area, your cell phone may still be functioning and could save your life, even when cell service is unavailable.
You may be asking yourself, why should I have an alert app on my phone when I can just call for help? The sophisticated apps available today offer much more power and options for summoning help and alerting the first responders to your whereabouts.
Emergency Alert and Safety Apps for Your Smartphone
To make your cell phone even more beneficial in an SHTF situation, I have selected five of our favorite apps that provide safety tips, safety quizzes, emergency and weather alerts. Many of the apps in this list do not require cell service once they have been downloaded and they're all FREE!
First Aid by American Red Cross App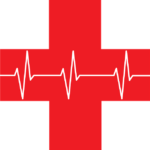 Everyone knows that accidents can and will happen anywhere and anytime. Most of us don't always have the knowledge to attend to these injuries, so the American Red Cross has provided a free app that gives you step-by-step instructions to guide you in a disaster situation. By giving you first aid information for anything from a broken bone to an asthma attack, you have the comfort of knowing you are not alone. On top of all of that, they also provide informative quizzes to help you keep your first aid skills fresh.
The best thing about this app is that it loads all the content to your phone. This means you will have access to the data even when you have no phone service. This makes it a great app to take with you when hiking, rafting or camping in isolated areas.
 Here are some of the main features:
Easy to understand step-by-step instructions to guide you through common first aid scenarios
Fully integrated with 9-1-1 allowing you to call EMS from the app at any time
Videos and animations make learning first aid fun and easy especially for children
Safety tips for everything, from severe winter weather to hurricanes, earthquakes, and tornadoes help you prepare for emergencies
The content is preloaded meaning you have access to all safety information at any time, even without reception or an Internet connection
Easy to use Spanish language toggle to switch translation directly inside the app
All the American Red Cross Apps are Free and more information can be found here.
Federal Emergency Management Agency (FEMA) Mobile App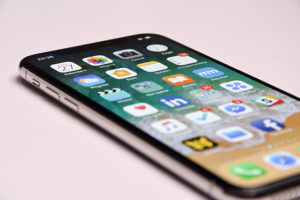 Now I know that among a lot of preppers, the acronym FEMA brings about thoughts of camps and confiscations. The fact is, this app is quite useful and may save your life someday. Downloading this app does not mean you are going to spend time in a FEMA camp when the SHTF. You do not have to provide any personal information if you don't want to.
The FEMA app was designed to keep you safe before, during and after a disaster scenario. They include weather-related alerts from the U.S. National Weather Service as well as the ability to create lists you can save. Your lists can be family first aid kit items or places your family can meet in case of an emergency and much more. They include around twenty different disaster scenarios with tips on how best to deal with them.
They supply a list of local disaster shelters and how to get a hold of a FEME disaster recovery center near you. I know as a prepper, you have already prepared the best you can for these types of events, but it doesn't help to have an extra layer of protection at your fingertips.
The FEMA app is FREE and available for iOS and Android devices and more information can be found here.
 Life360 Family Circle App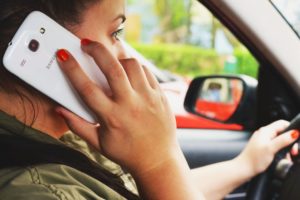 Smartphones track your location through a mix of GPS, cell triangulation, and Wi-Fi data. This data can be used to track and locate missing family members if they are missing. This provides a lifeline in case of an emergency and by allowing family members to send emergency text messages through Life360 company servers.
The App also provides a panic button that notifies your family members of where you are and how they can help. This app was designed out of necessity following Hurricane Katrina and Super Storm Sandy.
The company states: "Part location, part communication, all awesome. Life360 keeps millions of families and close friends connected, no matter what chaos life throws their way. "
I still advise you to keep track of information the old-fashioned way as well by writing down contact information or printing it out on paper.
Life360 is a free app and more information can be found here.
Weather Channel App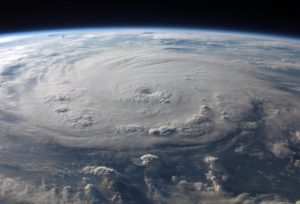 The Weather Channel app has mixed reviews among other sites, but I find it quite useful. It gives real-time alerts on weather in your locality. The app provides weather updates hourly including temps, wind, visibility and weather alerts.
It also provides a 10-day forecast, but I don't trust anything out past a couple of days. They have interactive radar maps that are extremely helpful in making your own determination on where the weather is. Social sharing is also available so you can share alerts and bad weather with friends and family.
The Weather Channel App is free but is supported by ad's and available for Android, iOS and Windows phones and more information can be found here.
Your Local News Channel Apps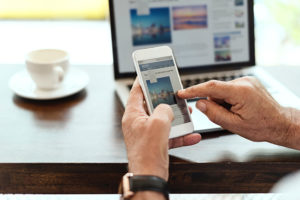 This one may be at the bottom of the list but for a local disaster, news, and weather alerts, you probably can't beat your local news channel app. Most local news organizations provide free ad-sponsored apps that you can download on Android and iOS.
Many areas have more than one local news station so pick your favorite and keep it up-to-date. We don't have any links for this so you will need to do a search for your area. Don't overlook this excellent app for information, they may be the first alert in your area.
What if You Have a Medical Issue?
If you have a medical issue and need an app that can alert medical help in case of a medical issue, I suggest you contact your doctor or local first responders. Many of these types of apps are localized and you want to make sure you have the right app and that it works for your locality.
A Final Thought on Emergency Alert Smartphone Apps

Even though most of the apps above allow their use without cell service, in a grid down situation or worse, you will want some sort of backup communication. If nothing else, I suggest you get a good NOAA radio to keep on you at all times.
Check out our article on backup communication in a disaster scenario.