Bug Out Bag or Get Home Bag?
There has been a lot of talk regarding get-home bags on the Web. Discussions on what the best gear to have if the SHTF and you need to bug out and where you might go in a disaster.
There are definitely times when bugging out will be necessary such as a fire, chemical spill, or localized civil unrest. I think this is a great idea for those that live in areas that will completely fall apart in a disaster.
But what about us that live in an area that is fairly safe such as the suburbs or outskirts of town. Many preppers live in the suburbs, homesteads, or areas where bugging out just isn't an option.
For me, getting home during or following a disaster is much more likely than having to bug out.
Forget the Bug Out Bag Let's Call It a Get Home Bag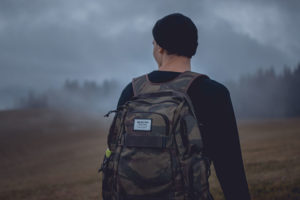 As is said in the video, I do have a bug out location (BOL) and if the disaster or SHTF scenario was ongoing and there was no end in sight, then I would probably load the family up and bug out if it wasn't too late (which is another discussion altogether). Check out my article on whether to bug out or bug in.
My thought is that it is much more likely to be caught away from home during a disaster or SHTF. This is especially true in the disaster was sudden and not predicted.
You have time to evacuate or batten down the hatches if you know a storm or hurricane is coming but there may be no warning in the event of an earthquake or EMP. I live in an area where there are rivers and wide creek crossings littered all along with my path home.
What Kind of Situations Will You Face Getting Home?
An earthquake could easily take out one or more of those structures.
Having a well-stocked get-home bag is a must for me and a great idea if you work a lot away from home or travel frequently.
Tailor your bag according to your surrounding and the area you live in and stock it with things that will aid you in the scenarios you may face getting home.
Always Keep Your Vehicle Well Stocked
It is also important to keep a well-stocked vehicle in case you get stranded or have to live out of your vehicle until things calm down. See my article on supplies to keep in your vehicle to aid you in an emergency.
UPDATE: One thing that I forgot to feature in the video was the gloves that I carry.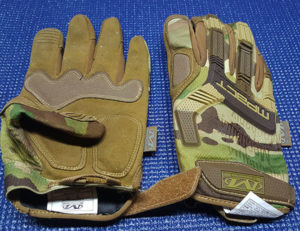 Be sure to check out our giveaways! There is always something awesome here – Giveaway
Solo Stove & Pot 900 – https://amzn.to/2TTV00y
First Aid Kits – https://amzn.to/2Ed9H9M
Baofeng HAM Radio – https://amzn.to/2X7D051
Black Diamond Storm Headlamp – https://amzn.to/2UXhjCA
Klean Kanteen Stainless Steel Water Bottle – https://amzn.to/2EdaBTI
Multi-Tool Shop – https://themultitoolshop.com